ARCHITECTURAL AND ARTISTIC RE-USE OF TWO CRANES IN THE PALERMO HARBOUR

The project aims to set a new architectural and artistic functions of the two cranes on the Palermo's harbour. The goal is that the two cranes became a new symbolic place of the city, where the interaction between harbour and city became the new door of the Mediterranean. This project set an organic action capable to restoring the image of a renewed relationship between the city and its harbour and fits within the strategy of the urban revitalization of the Palermo waterfront.
The south crane includes the construction of an outdoor theater with a terrace that becomes a symbol of the new centrality of urban life tied to the harbour. The project  for the south crane allows to rethink the relationship between the city and its landscape.
The project for the north crane aims to rethink the relationship between the city of Palermo and its sea, in fact this crane is designed as a container of water's activities related with culture and  leisure. In the north crane we plan many different functions: bar-cafeteria, swimming pool, solarium, fitness area, area for yoga, garden,spaces for reading and art gallery.
…
RIFUNZIONALIZZAZIONE ARTISTICA E ARCHITETTONICA DELLE DUE GRU DEL PORTO DI PALERMO
.
Il progetto artistico-architettonico di rifunzionalizzazione delle due gru scaricatori di rinfuse del porto di Palermo quale luogo simbolo dell'interazione tra porto e città  rappresenta una nuova Porta del Mediterraneo e, come azione organica capace di restituire l'icona di un rinnovato rapporto tra la città  e il suo porto, s'inserisce all'interno della strategia di rivitalizzazione del waterfront urbano portuale.
Nella gru sud si prevede la realizzazione di un teatro all'aperto con una gradonata che diventa simbolo della nuova centralità  della vita urbana legata al porto. Il progetto per la gru sud permette di ripensare la relazione che la città  ha con il suo paesaggio, con l'accoglienza e con l'idea d'incontro.
Il progetto per la gru nord intende ripensare la relazione che la città  di Palermo ha con il suo mare. Questa gru è, infatti, pensata come un contenitore di attività  legate all'acqua, alla cultura e al loisir: bar caffetteria, piscina, solarium, area fitness, area per attività  yoga, giardino, area lettura e galleria d'arte.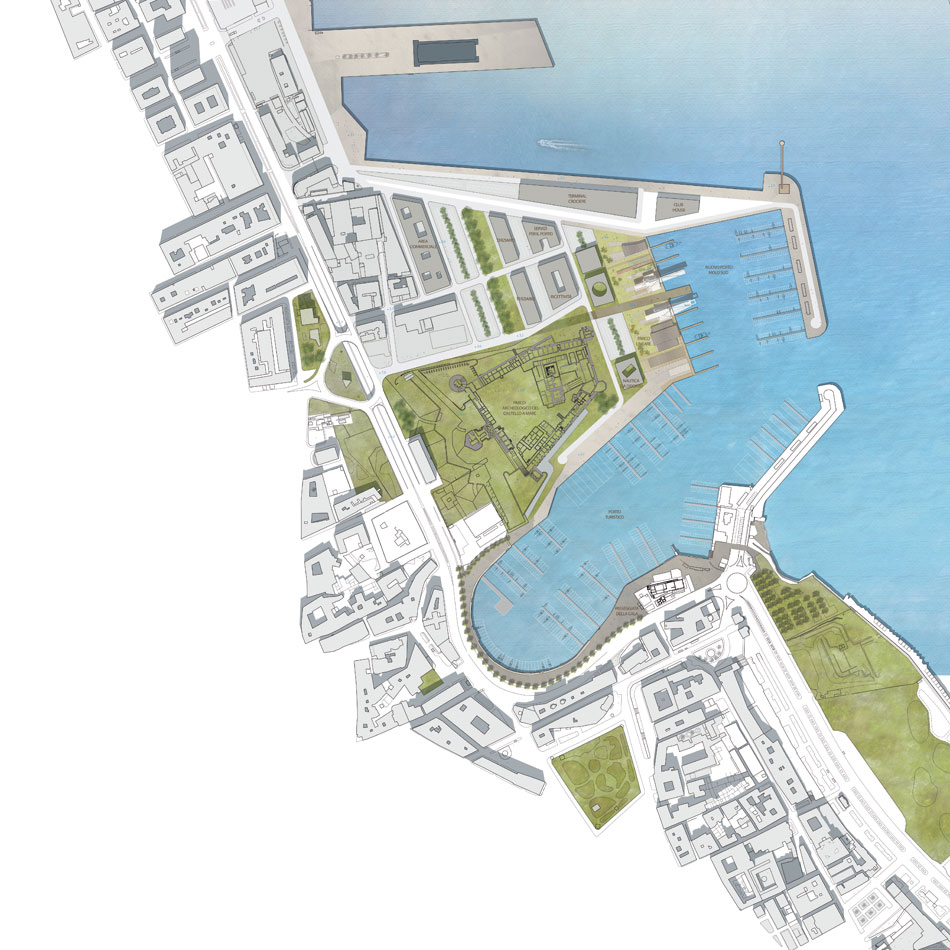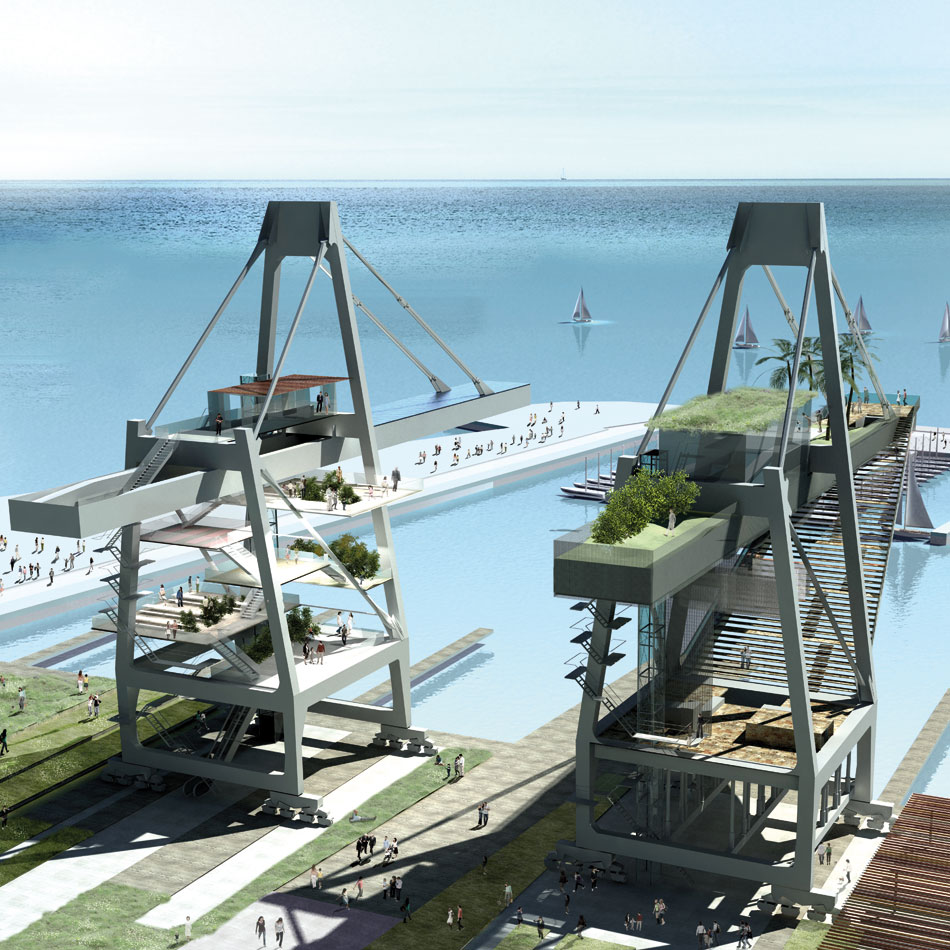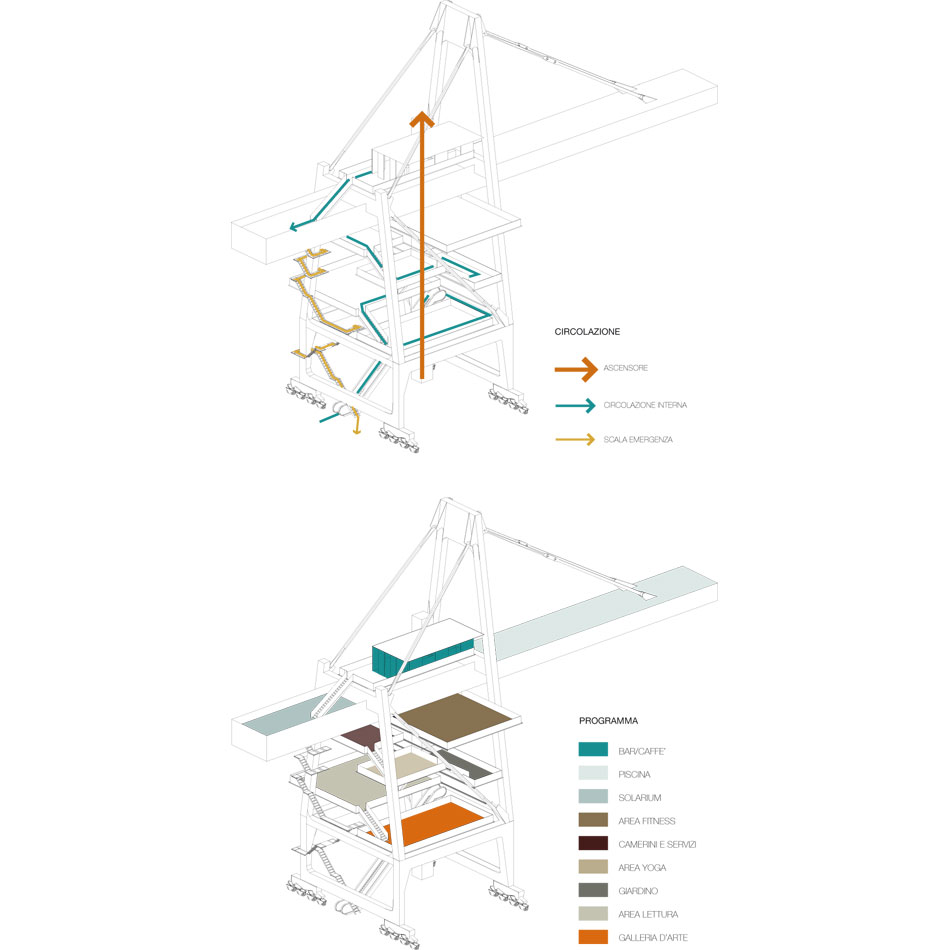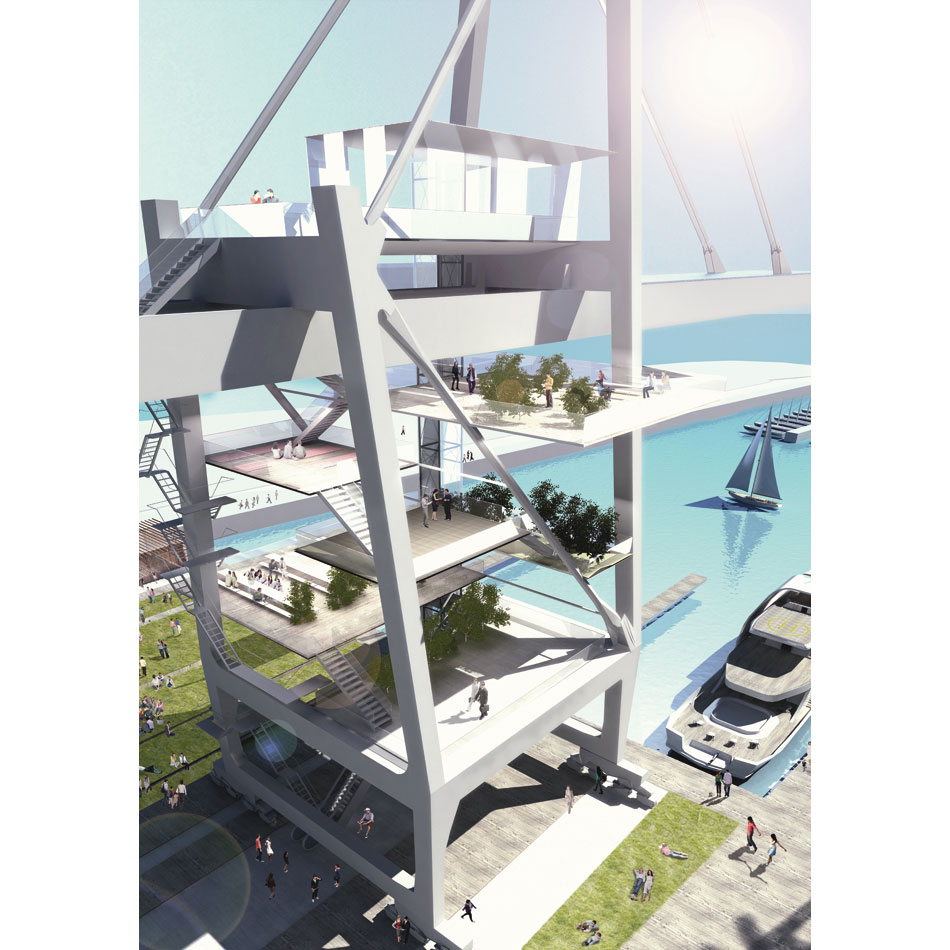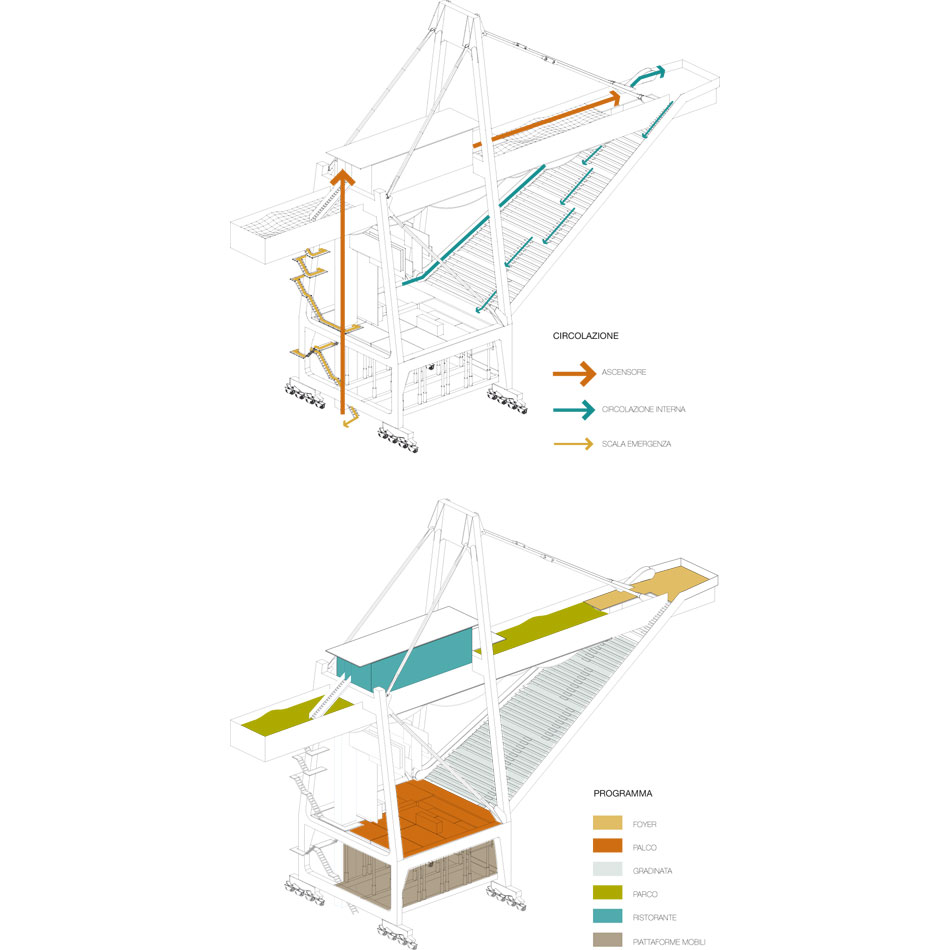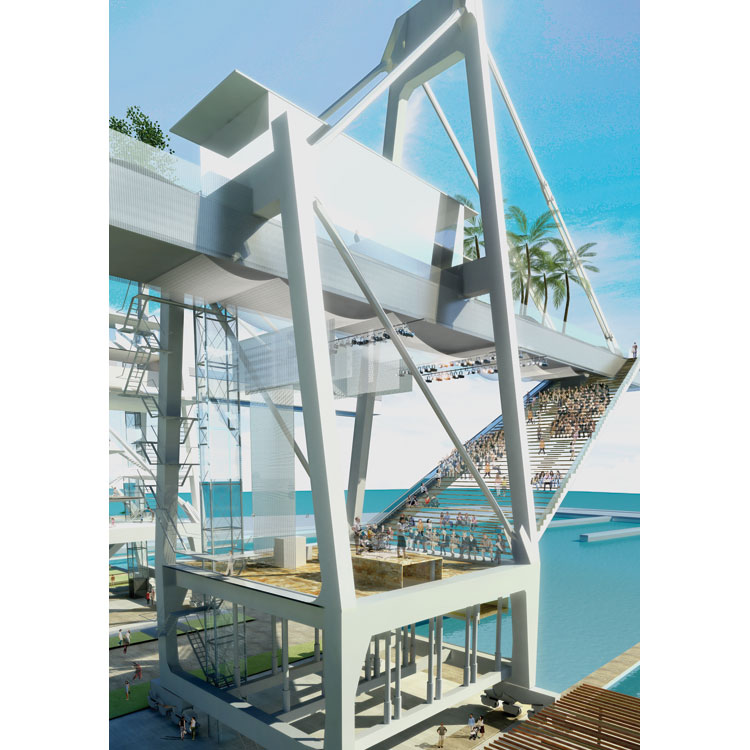 | | |
| --- | --- |
| PROJECT FACTS | |
| | |
| Location | Palermo IT |
| Date | 2010 |
| Design team | Kengo Kuma & Associates (Team leader), Marco Scarpinato, KKAA (Maurizio Mucciola, Roberto Aparico Ronda), AutonomeForme (Lucia Pierro, Carmelo Vitrano) |
| Collaborators | AutonomeForme (Fabrizio Mucera), KKAA (Maria Chiara Piccinelli) |
| CONSULTANTS | |
| Structures | RAMBOLL A/S (Alberto Ferrari, Hans Kragh, Jorgen Vamdborg Pedersen, Tomas Meyer Geertsen) |
| Morphological analysis and architectural design | Salvator-John Albert Liotta, Cristiano Lippa |
| Lighting design | Electronic Shadow – Paris |
| Consultant in poetry | Croatia's Ambassador in Japan Drago Stambuk |
| | |
| Client | Autorità Portuale di Palermo |
| Surface | 8.000 sm |
| Awards | Third Prize in the international design competition |
| | |
| | |
| | |
| | |