NEW AUDITORIUM FOR PADOVA

LIBITUM
Description
The size of the project is compared both with the historical buildings of the city and both with the new projects planned in the area. The strategy aims to complete these changes stealing time to the old and modern city, giving a new measure to the rhythm of the urban space through the creation of a building representative of theurban identity.
The project interprets the site as a continuation and completion of the Arena park and through the new Auditorium. It defines a link with the Scrovegni Chapel and its surroundings. The Piovego canal will no longer be a separation between this two parts of the city.
The Auditorium, with a principle opposite to that of a common construction, is designed as a compact and primary unit that leaves around him a large open space. The building is a large volume which contains all elements and facilities of the auditorium in a compact and light space. The volume is open on all sides. The structure consists of a network of branches that form a concrete sculptural element tree that supports the large Auditorium.
…
Descrizione
Le dimensioni dell'intervento si confrontano sia con il tessuto della città storica sia con i nuovi interventi programmati nell'area. La strategia del progetto urbano ha l'obiettivo di completare queste trasformazioni rubando il tempo alla città antica e alla città moderna e dando gradualmente, attraverso la realizzazione di un ulteriore elemento rappresentativo dell'identità urbana, una nuova misura al ritmo dello spazio urbano.
Il progetto interpreta il sito come continuazione e completamento del Parco dell'Arena e, attraverso il nuovo Auditorium, si ricollega alla Cappella degli Scrovegni e al suo intorno. Il Canale Piovego non sarà più una separazione tra due parti di città .
L'Auditorium, con un principio opposto a quello di una costruzione diffusa, è concepito come unità compatta ed elementare che lascia intorno a sé quanto più spazio aperto possibile. Si prevede la realizzazione di un grande volume che contiene tutto il necessario in uno spazio compatto e leggero. Il volume è sollevatodal suolo per essere attraversabile ed è aperto su tutti i lati. La struttura è costituita da un reticolo di rami in cemento armato che formano un elemento scultoreo ad albero che sostiene il grande Auditorium.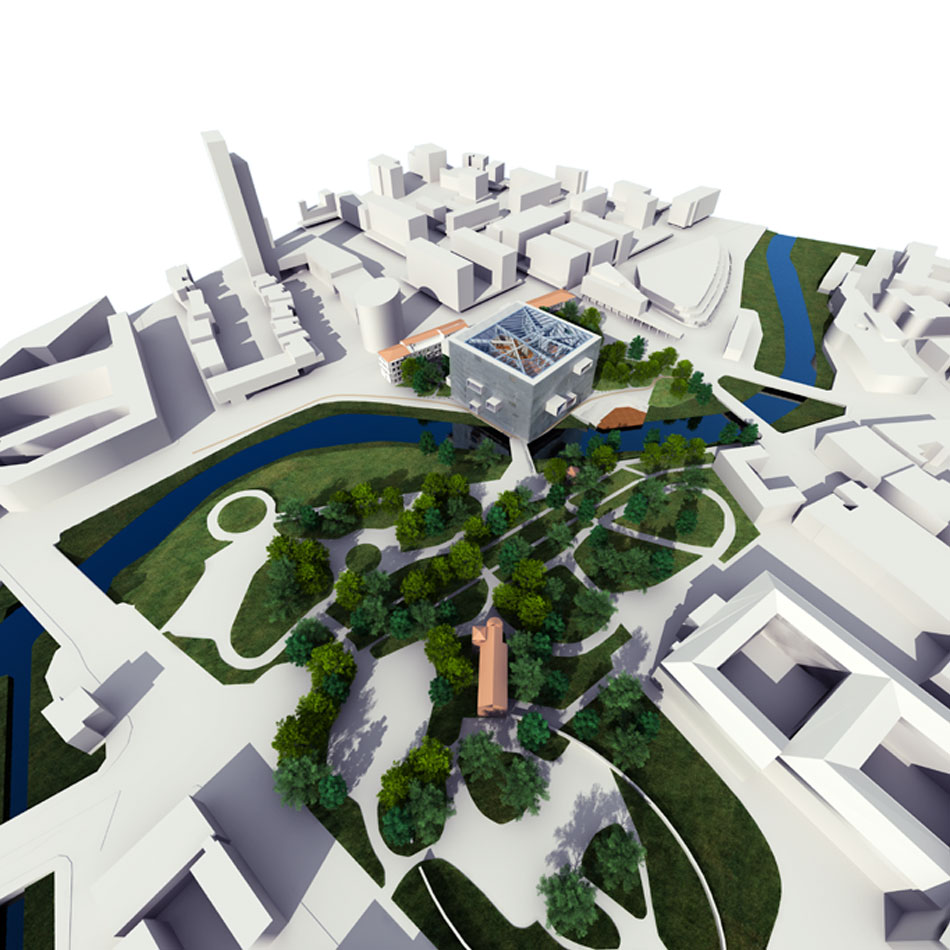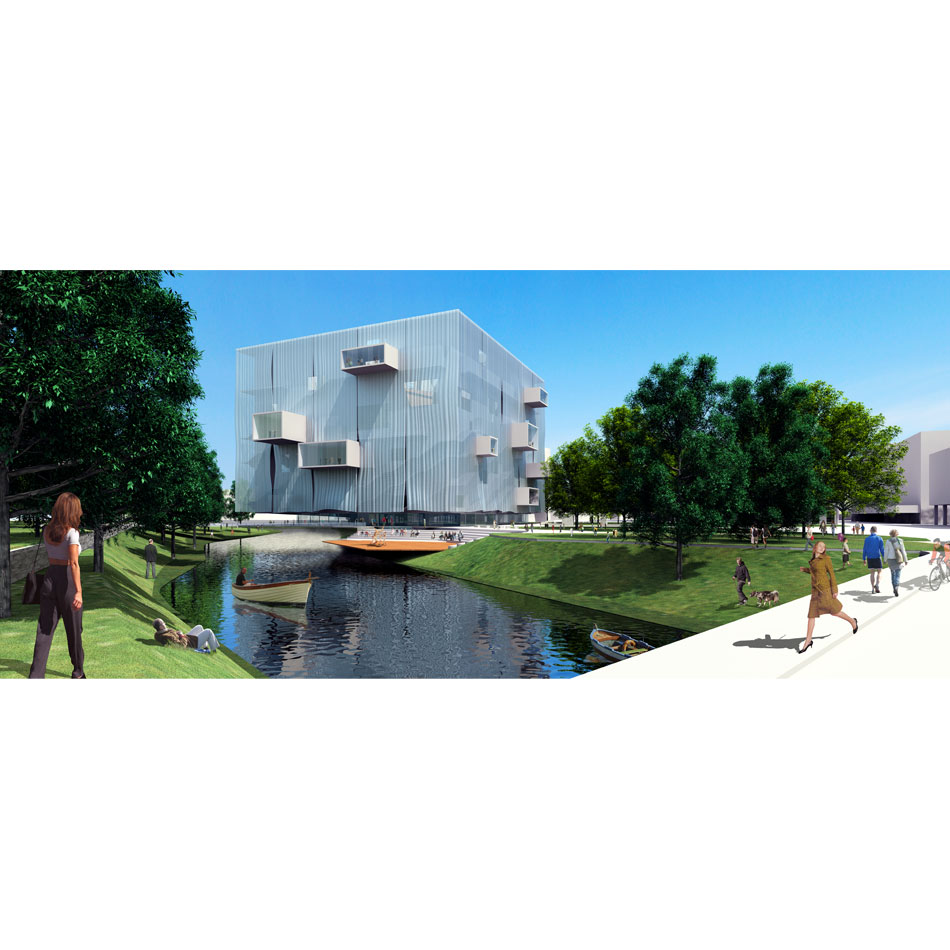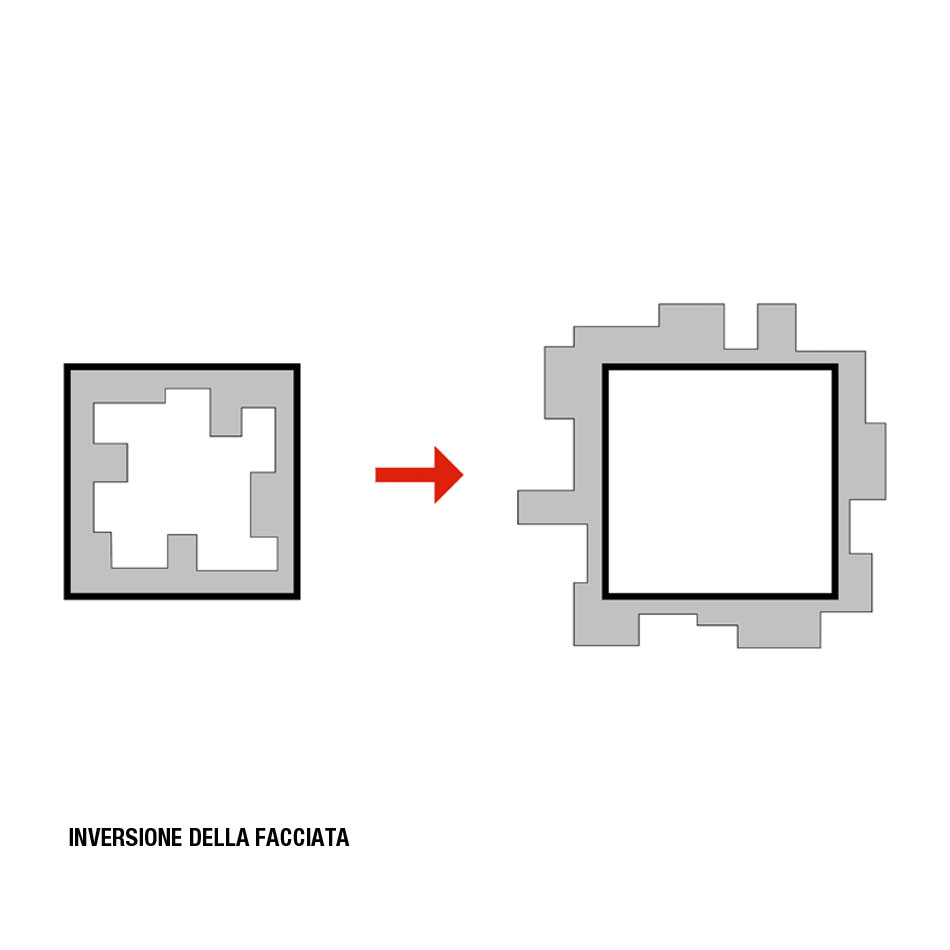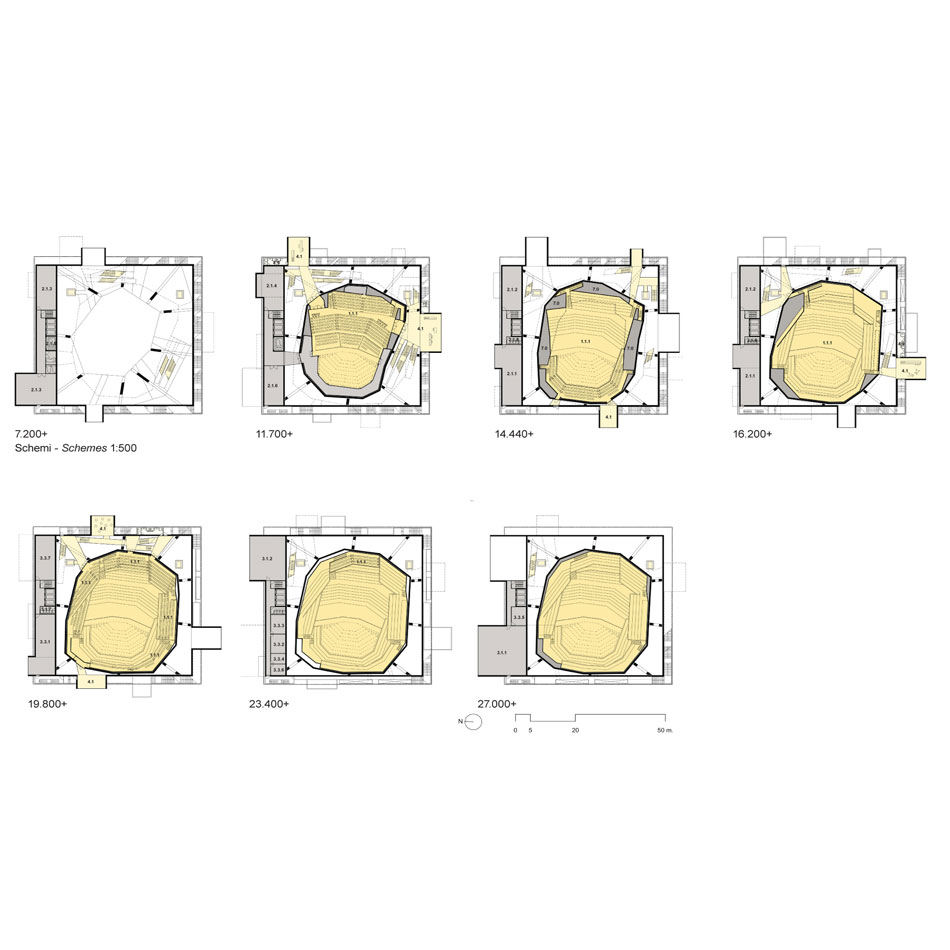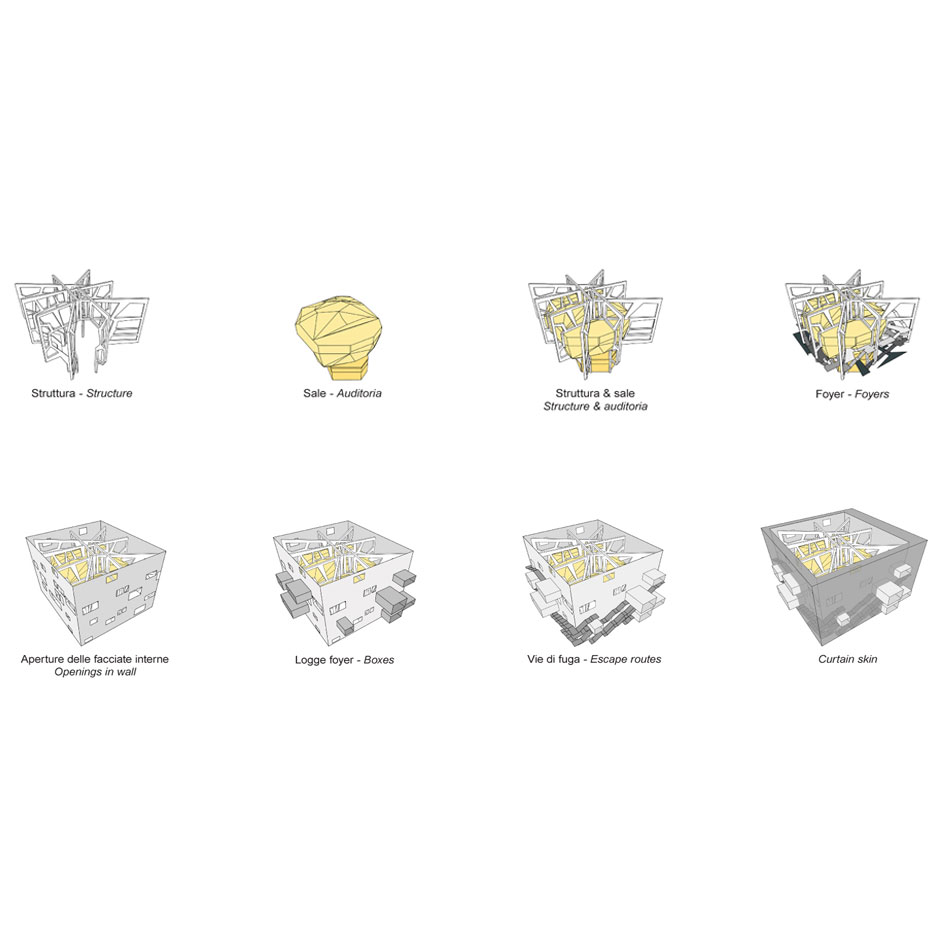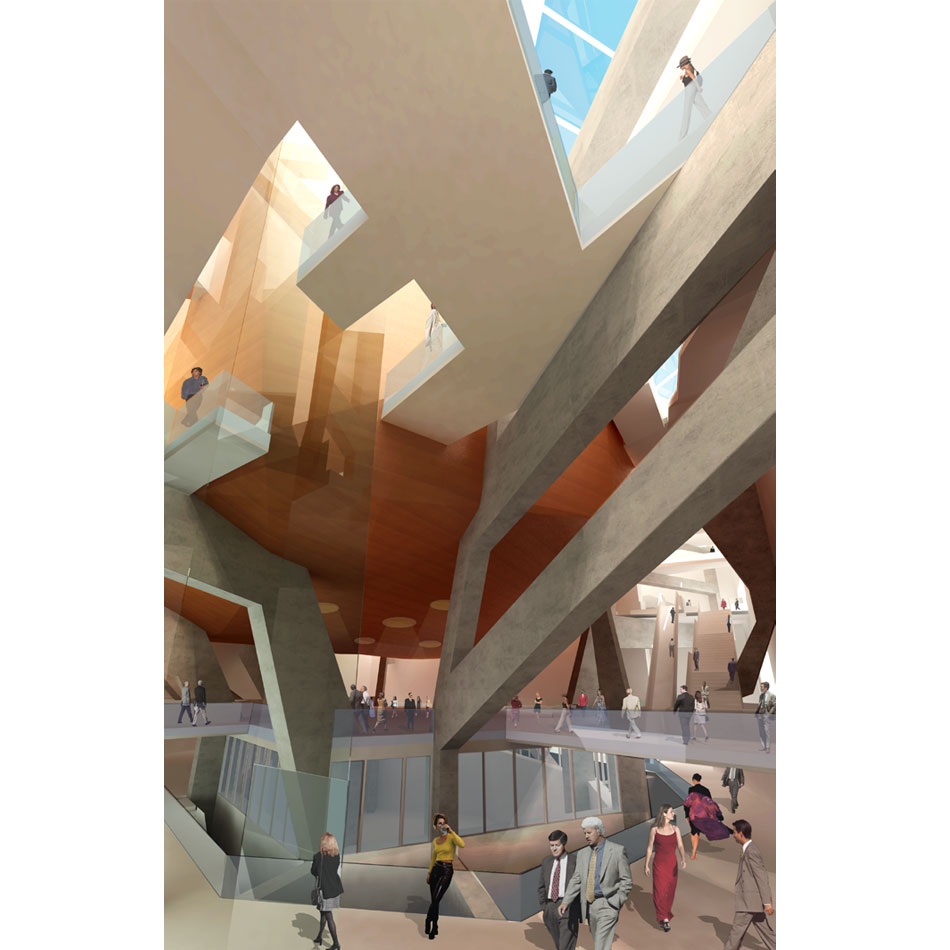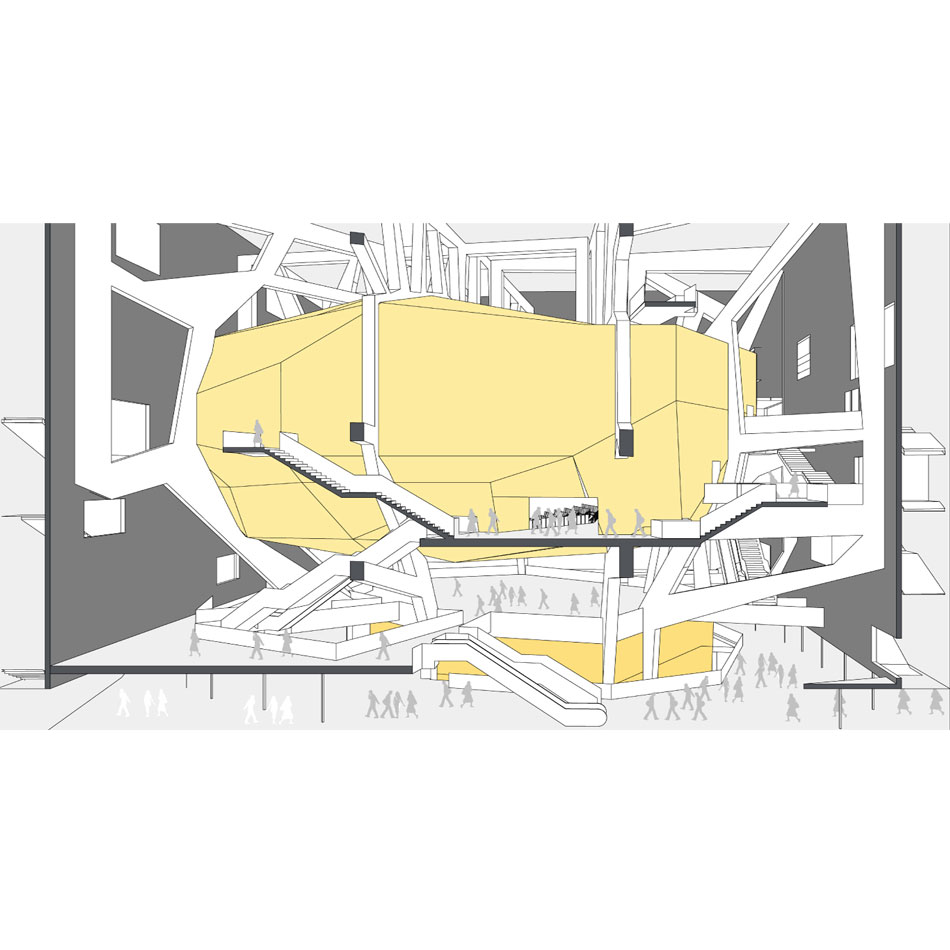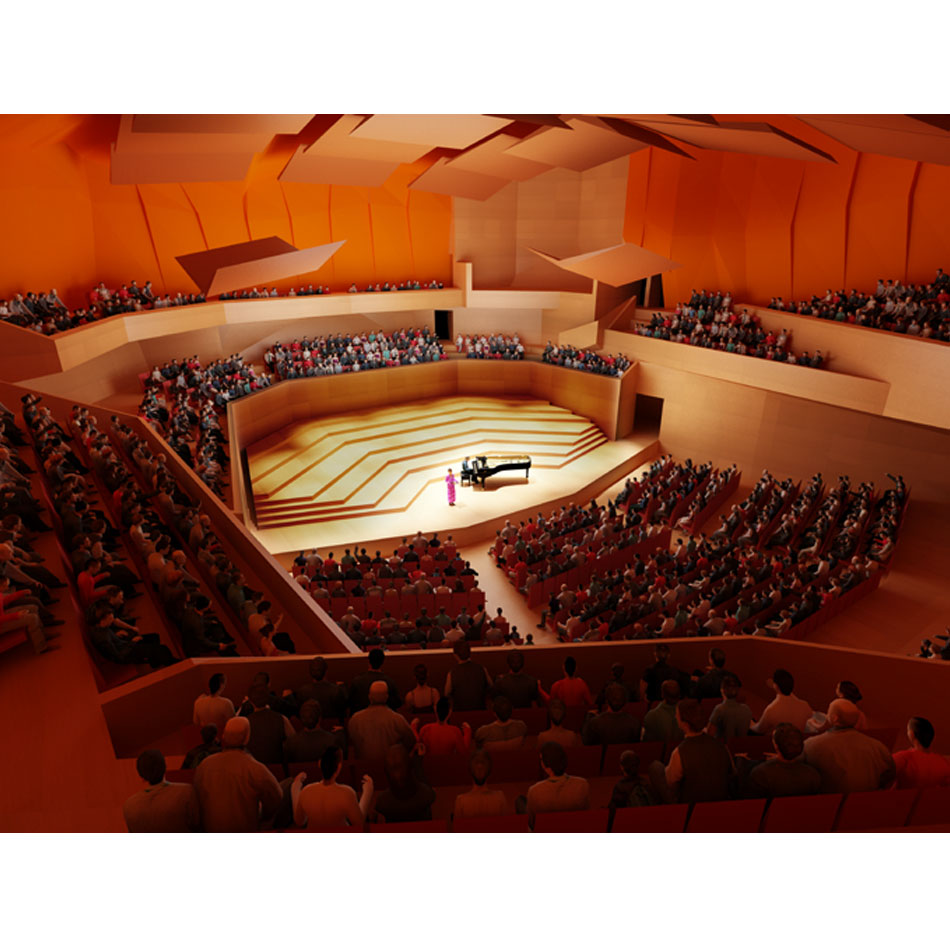 | | |
| --- | --- |
| PROJECT FACTS | |
| | |
| Location | Padova IT |
| Date | 2007 |
| Design team | Architectuurstudio HH (Team leader), Nl Architects, Marco Scarpinato |
| Collaborators | Lucia Pierro, Carmelo Vitrano, AHH, NL Architects |
| CONSULTANTS | |
| Structures | ABT BV |
| Mechanical system, Safety and Fire prevention | Huisman & van Muijen, Francesco Nicolicchia |
| Acoustic | LeveL Acoustics BV |
| Landscape design | Field Operations |
| Planting design | Piet Oudolf |
| | |
| Client | City of Padova |
| Surface | 25.000 sm |
| Awards | Finalist in International Design Competition |
| | |
| | |
| | |
| | |