MEDMOB: EUROAFRICAN BRIDGE

Description
MedMob | Mediterranean Mobility is the new Euro-African connection system based on production and aggregation of Basic Units of Mobility. They are designed to connect people, to transfer goods, to store information.
MedMob is a floating transport system that allows a steady link between the two continents. A photovoltaic surface covers the Basic Unit of Mobility  providing enough power for the operation of the Floating Server Farm which will represent the most important IT Centre of the North Africa. Each Basic Unit of Mobility will hold people, information, goods and during the crossing will be aggregated to other ensuring more safety and efficiency of the trip.
MedMob is not just a bridge but also a mobile infrastructure thought to give an answer to the morphology of the territory and seabed of this piece of the Mediterranean.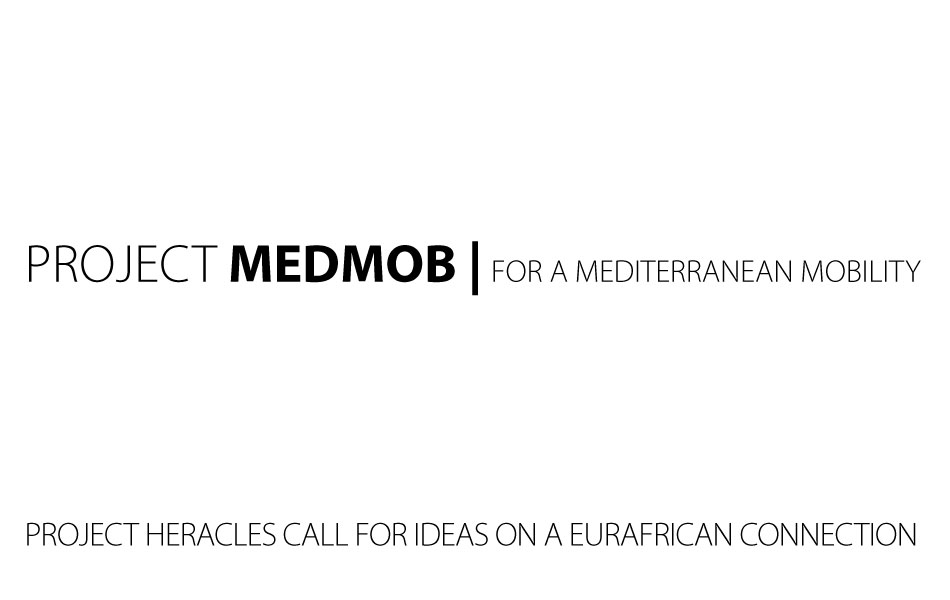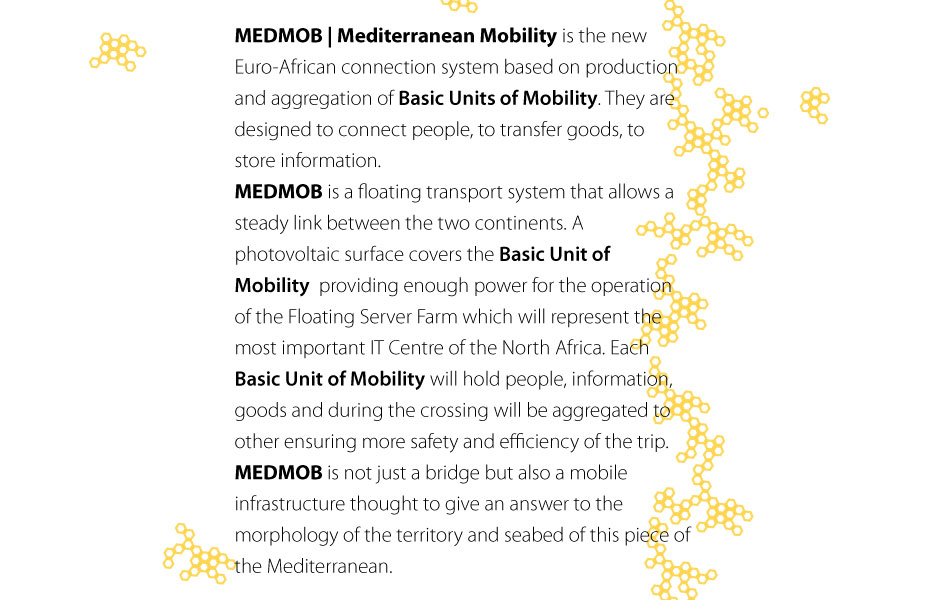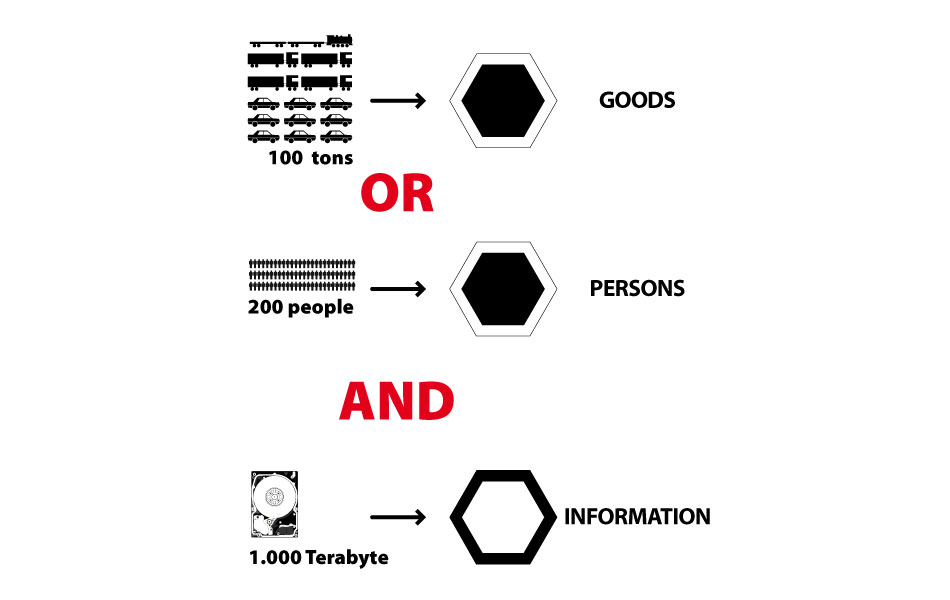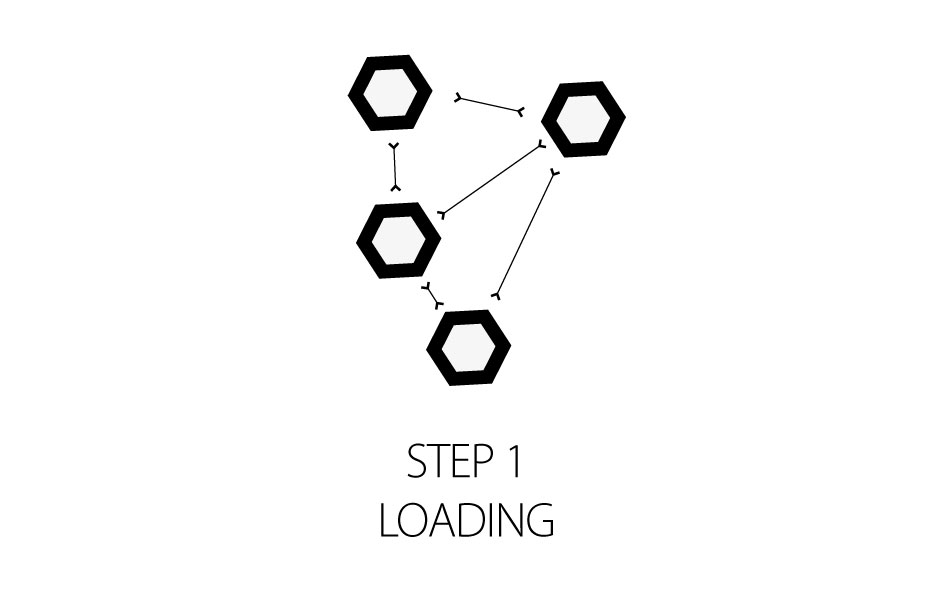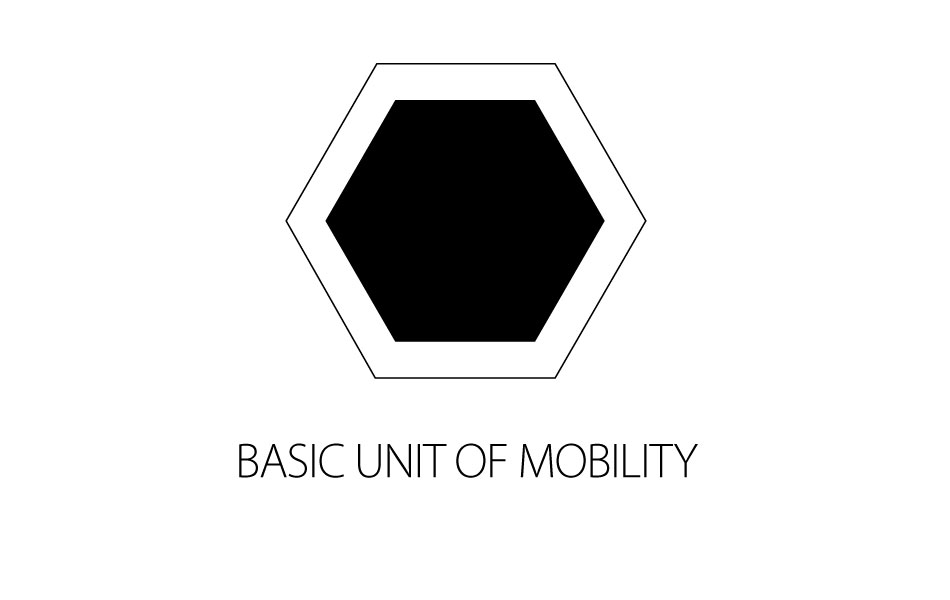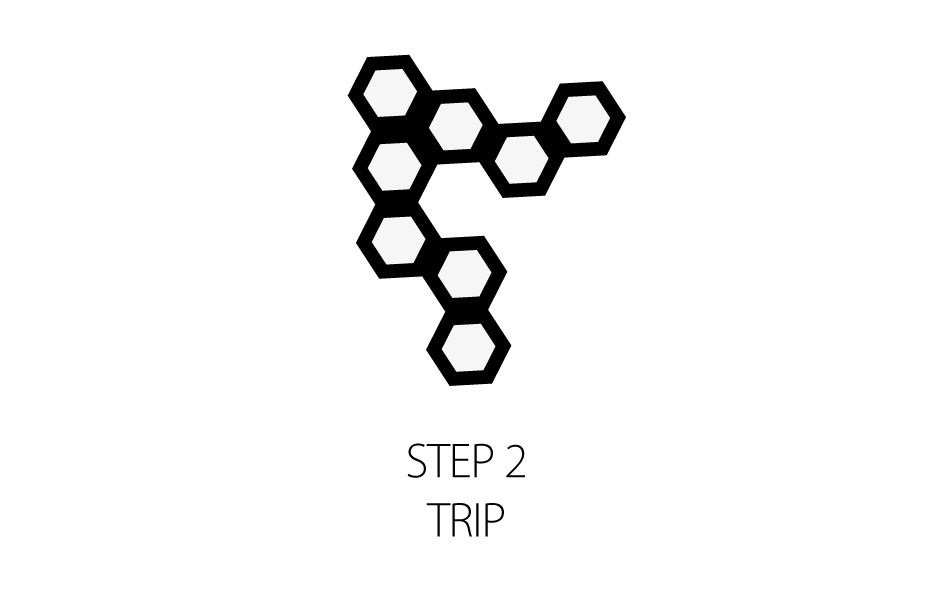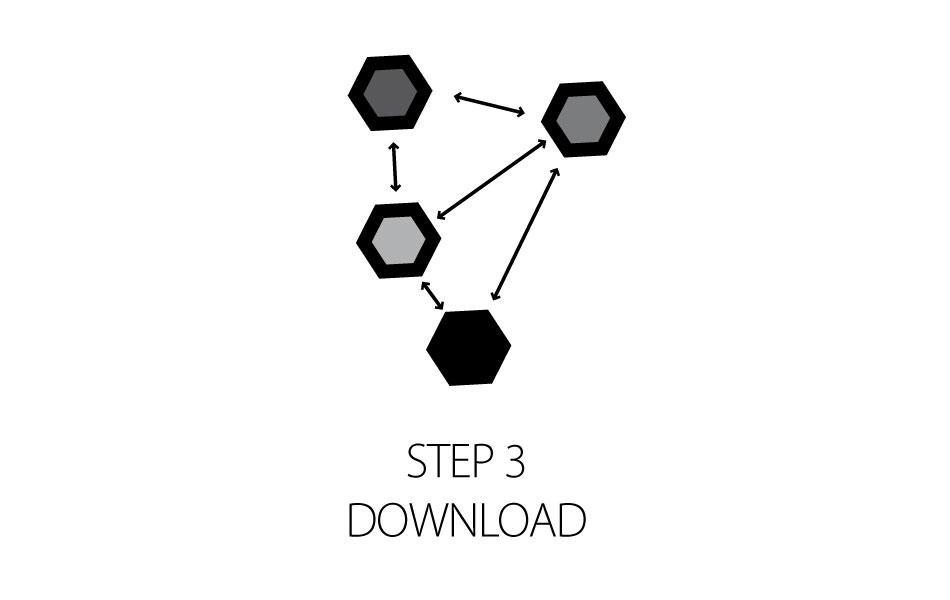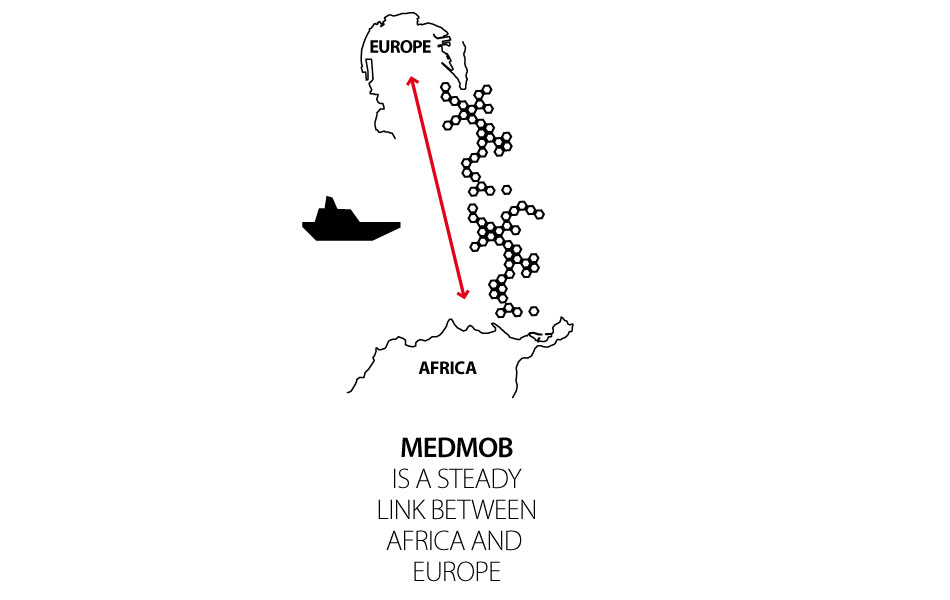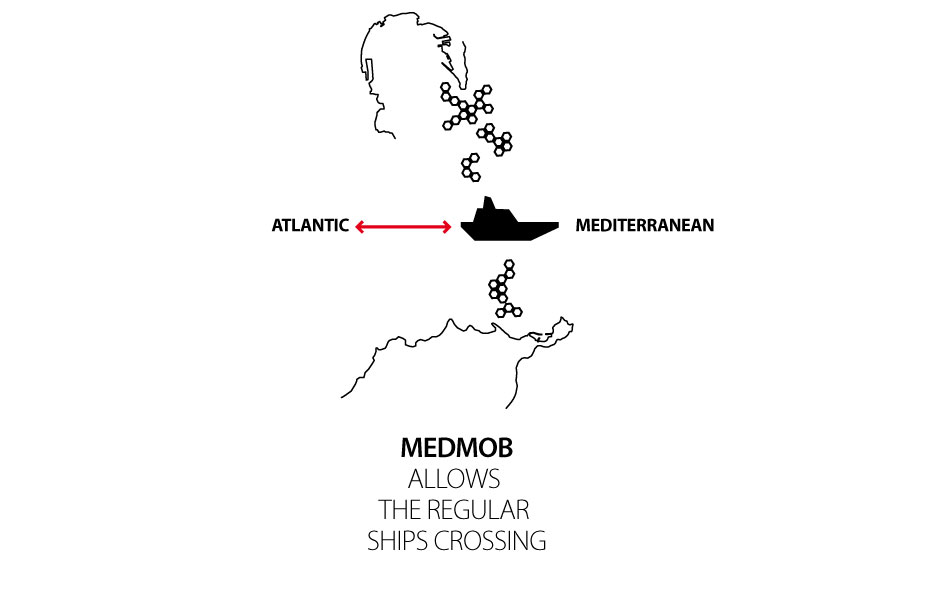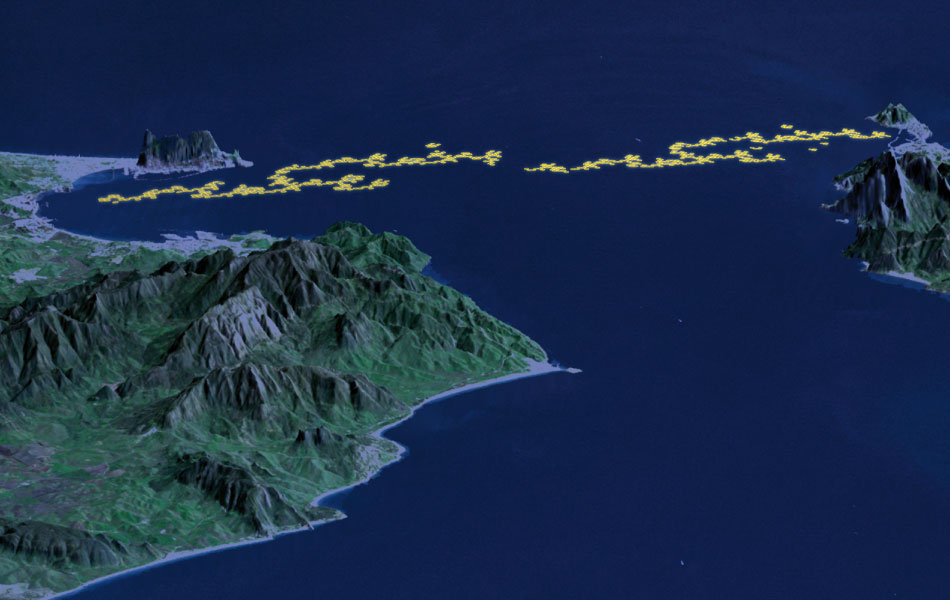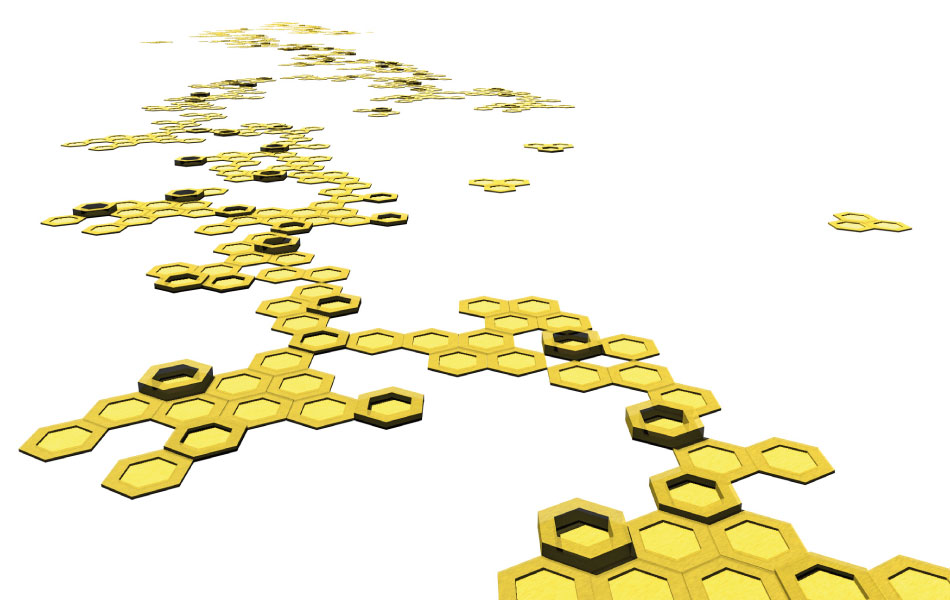 | | |
| --- | --- |
| PROJECT FACTS | |
| | |
| Location | Strait of Gibraltar |
| Date | 2011 |
| Design team | Marco Scarpinato, Fabrizio Mucera, Lucia Pierro, Carmelo Vitrano |
| | |
| Client | Domus |
| Lenght | 22 Km |
| | |
| | |
| | |
| | |